Posts for: October, 2017
By Fords Family Dental Care
October 27, 2017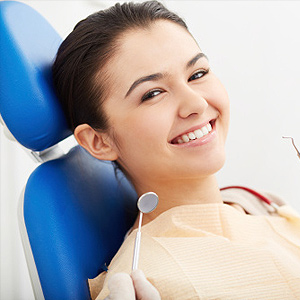 Today's dentist can not only treat most dental diseases and conditions, but can almost prevent disease completely. Our true needs as a society, however, go beyond the dentist's chair — to the lack of availability and affordability of care for every American.
That's of grave concern to dentists — so much so that dentistry itself is already changing to meet these challenges.
In one of the most visible changes, we're seeing accelerated technological advancement that could lower costs and extend our range of care. Advances in 3-D digital imaging are giving dentists amazingly detailed views of patients' mouths that surpass the accuracy of traditional imaging. Telecommunications and the internet are enabling dentists in distant locations to examine patients and even review dental x-rays to guide treatment, providing a new level of care access for patients.
The means for delivering that care are also changing as the traditional paradigm of the solo practice becomes more difficult for new dentists to achieve. With educational debt and practice setup costs reaching as high as $1 million — before earning their first dollar — many dentists are joining larger groups or dental corporations. In these arrangements, practitioners don't have the burden of overhead expenses and can concentrate mainly on their clinical work. On the downside, patients seeing multiple providers may not easily build that all important dentist-patient relationship that's the hallmark of a solo practice. This alternative model could, however, increase the number of practicing dentists over time, making dental care more widely available.
Finally, we're beginning to see greater collaboration between physicians and dentists. There's an emerging understanding of the true interconnection of the body's various systems: diseases of the mouth can affect other diseases of the body, and vice-versa. We're also experiencing a growing development in salivary diagnosis, using this vital oral fluid to detect conditions and disease in other parts of the body. Dentists and physicians will be working more closely than ever to treat the whole person, not just individual systems — a collaboration that will improve patient care all around.
As these changes continue to emerge in dentistry, you may soon see their effects during your visits. One thing, however, won't change — the commitment of dentists to provide the highest level of care, for both your oral and general health.
If you would like more information on how changes in dentistry could affect your care, please contact us or schedule an appointment for a consultation.
By Fords Family Dental Care
October 12, 2017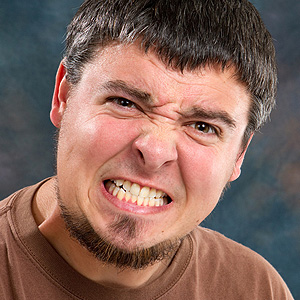 It's hard to avoid stress in the 21st Century. We're all bombarded with stressors, from work to family — even our smart phones!
The problem really isn't the stressors themselves but how we respond to them and try to relieve stress. This can often have a negative effect on our health. One example: bruxism, also known as teeth grinding or clenching.
These habits involve the rhythmic or spasmodic clenching, biting or grinding of the teeth, often involuntarily, beyond normal chewing function. It often occurs while we sleep — jaw soreness the next morning is a telltale sign. While there are other causes, stress is one of the most common for adults, bolstered by diet and lifestyle habits like tobacco or drug use, or excessive caffeine and alcohol.
Teeth grinding's most serious consequence is the potential for dental problems. While teeth normally wear as we age, grinding or clenching habits can accelerate it. Wearing can become so extensive the enamel erodes, possibly leading to fractures or cracks in the tooth.
When dealing with this type of bruxism, we must address the root cause: your relationship to stress. For example, if you use tobacco, consider quitting the habit — not only for your overall health, but to remove it as a stress stimulant. The same goes for cutting back on your consumption of caffeinated or alcoholic drinks.
Adopt an "unwinding" pattern at night before you sleep to better relax: for example, take a warm bath or keep work items or digital media out of the bedroom.  Many people also report relaxation or stress-relief techniques like meditation, mindfulness or biofeedback helpful.
There's another useful tool for easing the effects of nighttime teeth grinding: an occlusal guard. This custom-fitted appliance worn while you sleep prevents teeth from making solid contact with each other when you clench them. This can greatly reduce the adverse effects on your teeth while you're working on other stress coping techniques.
Teeth grinding or clenching can prove harmful over time. The sooner you address this issue with your dentist or physician, the less likely you'll experience these unwanted consequences.
If you would like more information on the causes and treatments for teeth grinding, please contact us or schedule an appointment for a consultation. You can also learn more about this topic by reading the Dear Doctor magazine article "Teeth Grinding: Causes and Therapies for a Potentially Troubling Behavior."